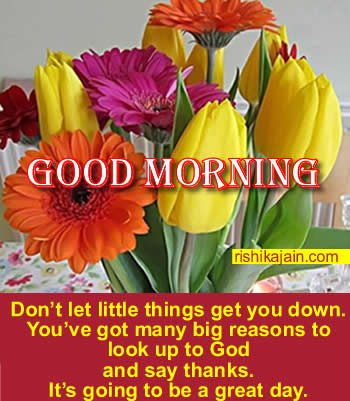 let little things get you down.
You've got many big reasons to
look up to God and say thanks.
It's going to be a great day.
Good morning ~ Inspirational Quotes, Motivational Pictures and Wonderful Thoughts
...Thoughts to Contemplate - Reflect - Discover - Explore - Inspire & Enrich ...